| | |
| --- | --- |
| Posted by Robert Dowling on May 24, 2013 at 4:00 PM | |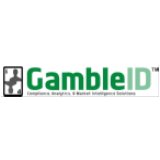 American technology development and integration services provider GambleID LLC has announced that it has become the 23rd firm to receive an interactive gaming license from the Nevada Gaming Commission.
GambleID revealed that the Class 2 service provider authorisation will allow it to provide licensed gambling operators and their partners in Nevada with its Customer Insight end-to-end patron identification and geo-location verification service.
"The approval places the company in a position among a select few that can provide this service," read a statement from GambleID, which has offices in Las Vegas and Houston.
GambleID stated that its platforms provide clients with real-time managed solutions for customer data verification, location validation and session security along with access to dynamic reporting services and customised secure web-based management tools.
"Upon hearing the granting, it became an especially important day for us," said JD Garner, President for Gamble ID.
"The news of the [Nevada Gaming Control] Board and [Nevada Gaming] Commission's final approval is instrumental in our next steps so that is to say we're extremely pleased.
"While the license will provide GambleID with greater scale to equip and support our casino operators and partners with our Customer Insight solutions, we feel our solutions will be vital and beneficial to other regulatory markets as they continue to progress online."
Source : IGaming Business