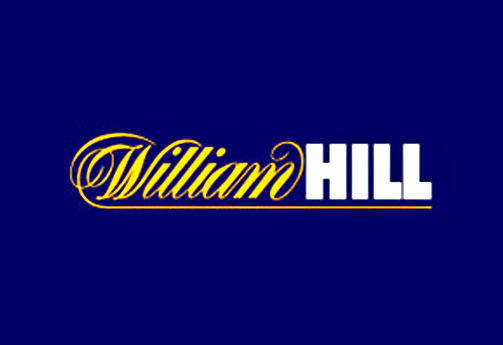 The sometimes nasty legal battle that Cantor Gaming launched two years ago against former executive Joseph Asher has now extended to arch rival William Hill plc.
In a lawsuit filed earlier this month in Clark County District Court, Cantor charged that William Hill had deliberately poached trade secrets and potential clients when it bought Brandywine Bookmaking LLC in 2011.
Asher started Brandywine in 2008, just over a year after his unfriendly departure from Cantor, then built a network of 16 sports and race books in Nevada under the Lucky's label.
After London-based William Hill completed the $15.7 million Brandywine deal last June, it named Asher as its CEO for U.S. operations.
Through the transaction, Cantor attorneys wrote in court papers, William Hill "has participated in, and plans to benefit from, Asher's usurpation of business ideas and opportunities that belong to (Cantor). (Cantor is) informed and believes that the William Hill defendants have acted in concert with Asher and Brandywine for this unlawful objective."
A Cantor spokeswoman declined to elaborate.
A William Hill spokesman did not return calls on the subject.
But in papers filed in the first case, Asher's attorneys say that he cleared Brandywine's business plan with top executives at Cantor Fitzgerald LP, the Wall Street investment firm that owns Cantor Gaming, before leaving in March 2007. Asher said he was fired, while Cantor claims he abruptly walked out.
In Asher's version, he got the green light because he was interested in physical sports book locations, while Cantor wanted to focus on mobile wagering technology.
Since then, however, Cantor has taken over several sports books, including those in The Venetian, The Cosmopolitan of Las Vegas and the Palms.
"Asher worked tirelessly and loyally on Cantor's behalf but his loyalty was not reciprocated," according to court papers.
In particular, Asher said his final year at Cantor was marred by "vitriolic tirades" directed at him by Cantor Gaming CEO Lee Amaitis in a disagreement over regulatory matters.
This fit in with Amaitis' "history of being intolerable, hostile and abusive towards subordinates," according to court papers.
While not directly answering the allegations about Amaitis' demeanor, Cantor attorneys denied that he ever received a verbal release from contract provisions that forbid Asher from using confidential material to compete against Cantor. "(A)s an attorney, Asher understood that his contractual obligations to (Cantor) would only be waived in writing," according to court papers.
In the lawsuits against both Asher and William Hill, Cantor has asked for unspecified damages to compensate for the alleged theft of business secrets. The Asher case is currently on the calendar for a January jury trial.
Asher has counterclaimed to have certain loans from Cantor erased and for payment of promised compensation, including the purchase of his interest in a Cantor entity.
Source : Casino City News